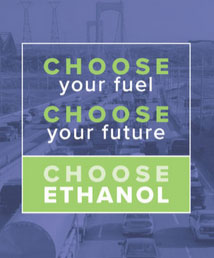 General Motors is the number one maker of Flex Fuel Vehicles (FFVs) for the 2017 model year (MY2017), according to a new brochure released this week by the Renewable Fuels Association (RFA).
For MY2017, GM has 17 FFV model offerings, followed by Ford/Lincoln/Mercury with 12 FFV models available and Chrysler/Dodge/Jeep with nine. Toyota offers two FFV models for MY2017, while Audi and Mercedes-Benz each offer three MY2017 FFVs.
"There are more than 3,600 retail stations across the country offering higher ethanol blends. This brochure can help consumers who want to take advantage of higher level ethanol blends in their vehicles, and for retailers to educate their customers about the capabilities of their vehicles," said RFA Vice President of Industry Relations Robert White.
In addition to all of the FFV models available for MY2017, the brochure also lists previous model years going back as far as MY1999 and includes only models available to both individual consumers and fleet managers, unlike other lists that have no distinction to indicate what models are actually available to consumers.