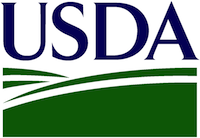 A brand new USDA analysis finds that U.S. corn-based ethanol reduces greenhouse gas emissions by 43 percent compared to gasoline, greater than previous estimates and something the ethanol industry has been saying for years.
Unlike other studies of GHG benefits, which relied on forecasts of future ethanol production systems and expected impacts on the farm sector, the new "Life-Cycle Analysis of the Greenhouse Gas Emissions of Corn-Based Ethanol" reviewed how the industry and farm sectors performed over the past decade to assess the current GHG profile of corn-based ethanol.
"This report provides evidence that corn ethanol can be a GHG-friendly alternative to fossil fuels, while boosting farm economies" said Agriculture Secretary Tom Vilsack.
The report also found that corn-based ethanol is projected to increase to a 50 percent greenhouse gas reduction and could potentially reach 76 percent in 2022 if there is more widespread adoption of optimal crop production and biorefinery efficiency. "This is not your grandfather's ethanol industry," said Renewable Fuels Association president and CEO Bob Dinneen in a statement about the new report. "Today's farmers and ethanol producers use less energy than ever before, have lowered costs with new value-added markets and technologies, and evolved into the most cost-effective, cleanest-burning source of octane on the planet. Moreover, as this study proves, concerns about land use change were terribly overblown, and U.S.-produced corn ethanol is a stone-cold winner for the environment, providing dramatic reductions in greenhouse gas emissions."