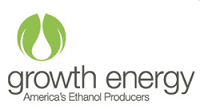 Growth Energy has just released a new poll that shows overwhelming support for ethanol among Trump voters.
The survey of 3,000 Trump voters in the Midwestern battleground states of Michigan, Wisconsin, Ohio, Iowa, Indiana and Minnesota found over 80 percent respondents agree with President-elect Donald Trump's support for ethanol and believe it is important to American jobs and energy security.
According to the poll, conducted between December 6 and 22 by Quadrant Strategies, 83 percent of those polled agreed with the President-elect's campaign promise to promote the addition of more ethanol in America's fuel supply, while 85 percent said ethanol was important to U.S. energy security and 88 percent indicated that ethanol was important to creating American jobs.
Read more from Growth Energy.