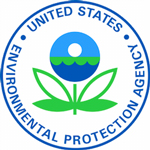 In response to requests by the industry, the Environmental Protection Agency (EPA) has agreed to extend the comment periods for the proposed Renewable Enhancement and Growth Support (REGS) Rule and proposed denial to change the Point of Obligation.
The REGS comment period was schedule to end on January 17, but EPA received a joint request for an extension of the comment period from various industry organizations including the American Soybean Association, Growth Energy, National Biodiesel Board, Renewable Fuels Association, and U.S. Canola Association for more time to evaluate the implications of the rule. The new deadline it February 16.
The proposal denial of petitions comment period, which was originally scheduled to close January 23, has been extended through February 22.
.