Minnesota drivers have more fuel choices then they did a year ago.
According to the American Lung Association in Minnesota, 35 new E85 stations opened throughout Minnesota last year, bringing the total number in the state to more than 325, which is more than any other state, and Minnesota flex fuel vehicle drivers used an average of more than a million gallons of E85 every month. Fuel stations offering E15 gasoline also increased.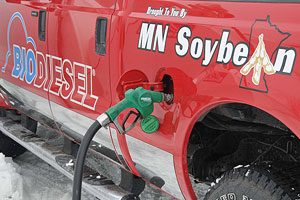 For the third consecutive year, Minnesota increased the biodiesel content in most of the diesel fuel sold in 2016 to a 10 percent (B10) blend in the warm weather months and a five percent (B5) blend in the winter. This past summer, Rochester Public Transit (RPT) began running its 49 transit buses on a 20 percent biodiesel blend, a move that both reduced emissions and saved the city money.
Minnesota also added public charging stations for electric vehicles in 2016 and expanded the use of natural gas and propane for vehicles.