Tobasi Stop, a retail station located in Minnesota's Twin Cities, has been honored with the 2016 Distinguished Retailer award from the Minnesota Bio-Fuels Association. The station sells E15 at three of its retail locations.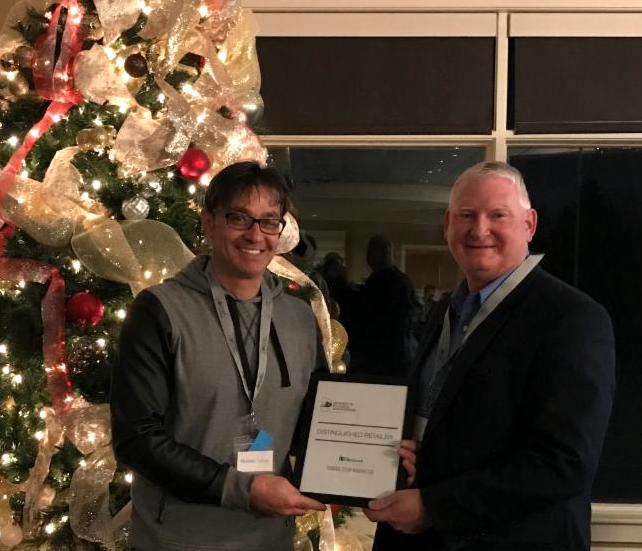 "This award recognizes Tobasi Stop's commitment to offering its customers a clean and locally-produced fuel that is also cheaper than regular unleaded. E15 has been made available in all three Tobasi Stop stations in just 12 months," said Brian Kletscher, President of the Minnesota Bio-Fuels Association.
Abdalla Tobasi, owner of Tobasi Stop, said of the award, "We decided to offer E15 as it's a fuel that provides customers a great product at a great price. It also helps our local economy and farmers who are the backbone of our country. Since we began offering E15, more than 60 percent of our sales have been E15."
Tobasi received the award during an event to launch the Association's 2016 Annual Report. The report lays out the efforts Minnesota Bio-Fuels Association undertook during the year to grow ethanol use in the state.
"In 2016, the ethanol industry in Minnesota faced new opportunities and challenges. We were well positioned to seize those opportunities and defend the industry from new regulatory challenges," said Tim Rudnicki, Minnesota Bio-Fuels Association executive director. "We also saw E15 acceptance grow exponentially this year. As at end-October, 4.09 million gallons of E15 has been sold, which is a million more gallons than the volume sold for the whole of 2015. This is a positive development and with more E15 stations coming on board in the next year, we expect Minnesota's E15 consumption to continue increasing," he added.