Turf Feeding Systems has been selected to design, build and manage a unique hydroponic biofuels project in Mexico for Zphere Works. The biojet fuel will be produced from Jatropha grown on an 80,000 acre Monarca plantation in the Yucatan peninsula of Mexico. Turf Feeding Systems says this is the first project to bring together products and technologies to create a large-scale high yield hydroponic agriculture.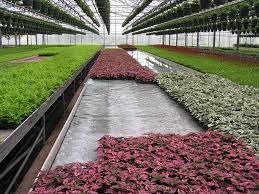 "Hydroponics is the high end of horticulture with high tech irrigation, fertigation and grow lighting to push greenhouse plant production to maximum limits. However, we are doing all that and more taking the crop out of the greenhouse and putting it on 80,000 acres to produce high yield crops for biojet fuel and food," said Michael Chaplinsky, President of Turf Feeding Systems.
Chaplinsky continued, "We have a worldwide team of agronomists, engineers and scientists who open new pathways to grow plants and crops with yields of 50% to 100% over traditional field production. We are using proprietary irrigation, special fertigation and probiotic organics, which will reduce irrigation water 50%, reduce fertilizer and chemicals by 60% and produce ultra-high yield crop production."
The project will also utilize satellite pastures, food crops and greenhouses for food production. The plantation will also be used as a teaching tool for rural farmers in the region. Chaplinsky said he believes the project will become a cornerstone for a new sustainable ag model for the region.
"A research and development (R&D) center will be the first phase of the Monarca project, with a teaching and marketing center. The R&D center will have a complete genetic and testing laboratory, a hydroponic growing greenhouse and field testing of Jatropha and other crops. This will change agriculture and build the economy of the rural Yucatan peninsula," Chaplinsky concluded.