A new advanced green fuels laboratory developed and constructed by Southern Oil Refining (SOR) has opened in Yarwun, near Gladstone in QLD Australia. The lab is one step in Southern Oil's goal of completing a commercial-scale biorefinery in the country. The facility will research biocrude and biofuels technologies and came to fruition with the help of the Australian Renewable Energy Agency (ARENA). This is the first laboratory of its kind in Australia. ARENA contributed $2.37 million in the project with a goal of advancing the green-fuel industry in the country.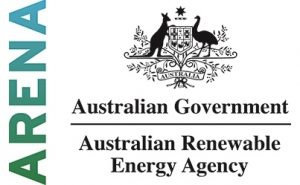 ARENA CEO Ivor Frischknecht said Australia boasted innovative biocrude development companies like Muradel and Licella, but until now the nation had no facility to help them test and refine their products. "ARENA is committed to helping accelerate the shift of new solutions like biofuels toward commercialisation and the Southern Oil laboratory is an important step that will enable local biofuel projects," he said.
Frischknecht said any Australian biofuel company can use the lab at no cost. This lab fills a gap, he added, because it enables companies to test the technologies in their own country in local conditions. "The testing will be able to determine the viability of refining different kinds of biocrude, which can be made from biomass such as regional agricultural waste, into usable fuel," said Frischknecht.
Australia has been executing its mission, said Frischknecht, to support the development and commercialization of advanced biofuel technologies. Frischknecht concluded, "The Australian commercial biofuel industry is in its infancy but its potential is significant. It could, for example, see plant waste from our sizeable agricultural industries turned into green fuels for use domestically or for export to meet aviation, shipping and defence demands."