**Updated
Donald Trump has been elected as 45th President of the United States. In response to the  news, several ethanol groups, on behalf of the industry, are sending out their congratulations.

"The president-elect repeatedly expressed strong support for ethanol, generally, and the Renewable Fuel Standard (RFS), specifically, on the campaign trail," said Renewable Fuels Association President and CEO Bob Dinneen. "He understands the importance of clean, domestic energy resources and the economic power of value-added agriculture. We are confident Mr. Trump will continue to support the expanded production and use of fuel ethanol. Moreover, the president-elect is committed to removing regulatory barriers that impede growth. We look forward to working with a Trump administration to remove unnecessary volatility restrictions that have discouraged market acceptance of higher level ethanol blends like E15 and created unreasonable administrative burdens on gasoline marketers willing to offer these fuels to consumers. Finally, a core principle of the Trump campaign has been putting America first and more aggressively pursuing fair trade agreements that recognize the value of American products. We are eager to work with the new Administration on myriad trade challenges currently facing the U.S. ethanol industry."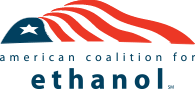 Brian Jennings, Executive Vice President of the American Coalition for Ethanol (ACE), stated "Rural America delivered an impressive and historic victory for Donald Trump and I expect a Trump presidency will make good on its promises to support the hard-working Americans who are involved in the biofuels industry.  I anticipate that President-elect Trump appoints an EPA administrator who will restore the statutory intent of the Renewable Fuel Standard and remove unnecessary regulatory limits to ethanol use such as the Reid vapor pressure limit on  blends above E10. The people of our industry will need to actively engage Congress to keep the RFS on track because oil companies will work harder than ever in 2017 to repeal it."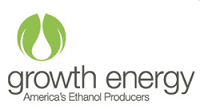 Growth Energy CEO Emily Skor made the following statement. "Growth Energy sends its congratulations to President-elect Trump for his successful election bid. Additionally, Growth Energy congratulates returning and newly elected members of the 115th Congress. President-Elect Trump has publicly supported the Renewable Fuel Standard (RFS) throughout his campaign, and consistently opposed any efforts to roll back this policy. In fact, the RFS was one issue where both candidates found common ground, and we applaud their recognition of the importance that biofuels, like ethanol, play in fueling our country.
"Growth Energy looks forward to working with the new administration to ensure the RFS, our nation's most successful energy policy, continues to progress. Furthermore, we will work to continue expanding market access for biofuels, like E15, which are better for our energy security, environment, consumers' wallets and rural America's economic prosperity.
"Finally, we welcome back our returning champions who have tirelessly fought for a strong biofuels industry and look forward to building relationships and working to educate new members of Congress on the many ways Americans benefit from biofuels every day."

Americans for Energy Security and Innovation (AESI) Co-Chairs Jim Talent and Rick Santorum stated, "This November, voters across the heartland helped elect a candidate who championed American strength, a robust manufacturing sector, and renewed job creation. The Renewable Fuel Standard (RFS) and ethanol are central to achieving those goals, and Mr. Trump's support for the RFS was stated with clarity and conviction. We congratulate Mr. Trump on his victory, as well as candidates across the country who stood up for American energy. Homegrown biofuels are putting the U.S. on the path to true, lasting energy security, and last night's election demonstrates that voters understand the importance of supporting a robust biofuel sector here at home.
We urge the President-elect and incoming Members of Congress to remain steadfast in their commitment to breaking America's addiction to oil and liberating consumers from the influence of the foreign oil cartel. Homegrown energy sources like ethanol are a proven success, and they demonstrate how clean, American-made energy can continue to help to deliver more affordable options to consumers, protect our environment, and create U.S. jobs from coast to coast. To achieve that, we must protect and expand the RFS, as Mr. Trump has promised to do."