A new sustainable aviation program is underway at the Seattle-Tacoma International Airport (Sea-Tac) that if successful could supply all airlines flying out of the airport access to aviation biofuels. Partners in the initiative include the Port of Seattle, SkyNRG and the Carbon War Room (CWR). This announcement marks the first step initiated to provide an airport-wide sustainable aviation fuel supply for all routine airline operations.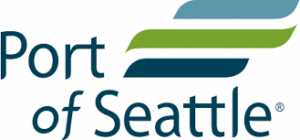 According to the press announcement, current biofuel supply agreements in the U.S. are being made through one-off contracts between producers and airlines. The goal of this partnership is to accelerate the transition of sustainable aviation fuel from an alternative produce uses selectively to a standard product used by all airlines at the airport.
"The demand for sustainable aviation fuel is there, but right now it is more expensive and complicated to source," said Port of Seattle Commission President John Creighton. "We want to make it simple and cost-effective for all airlines to access sustainable aviation fuels and ideally create a model that can work for airports around the United States."
CWR and SkyNRG will work with Sea-Tac to evaluate specific funding mechanisms to cover any cost difference between sustainable aviation fuels and conventional fuels. Long-term, the program includes strategizing with decision makers regarding locally sourced fuel and future regional economic investments, identifying supply routes for the sustainable aviation fuel, and ensuring that any alternative fuels used at Sea-Tac are truly sustainable, avoiding both competition with food and impact to habitat.
The companies are engaging airports to act as the key orchestrator of the procurement and delivery of sustainable aviation fuels, aggregating funds and demand for all stakeholders. The partners say by integrating the fuel directly into the on-airport fueling infrastructure, at an airport-wide blend ratio, this standardization will send a strong and consistent demand signal to the sustainable aviation fuel industry, which will boost investor confidence and catalyze industry growth.
This is the next step in a process that began late last year by the Port of Seattle with a $250,000 Biofuel Infrastructure Feasibility Study, in partnership with Alaska Airlines and Boeing, that will assess costs and infrastructure necessary to deliver sustainable aviation fuel to aircraft at Sea-Tac. That study is expected to be released in early 2017.