Commonwealth Agri-Energy General Manager Mick Henderson is taking the mic during Bobby Likis Car Clinic tomorrow. Henderson, who is also the Chairman of the Board for the Renewable Fuels Association (RFA), joins Likis Saturday, November 5, 2016 at 10:41 am ET. With the 2017 Renewable Fuel Standard (RFS) rule nearing the end of interagency review (officially November 30, 2016), Henderson will discuss the RFS and it's importance as well as the engine performance benefits of having ethanol in the fuel supply.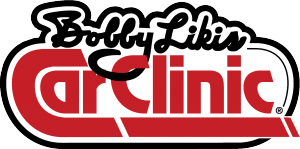 Henderson reflects, "As a 35-year veteran of the ethanol industry, I have seen the benefits we have provided to consumers in our communities and around the world, providing the lowest-cost, highest octane source on the planet. I look forward to talking with Bobby and relaying how my ethanol plant and our industry as a whole has contributed to cleaner air, greater energy security and a boost to our local economies."
Likis adds, "Tune in to hear Mick net out the role that ethanol production plays in local, regional and national economics, not to mention national security. Also, top of mind is the Renewable Fuel Standard (RFS) and why it's critical to the environment, economy, and security of the U.S."
To hear Henderson's interview in its entirety, drive to www.WatchBobbyLive.com on Saturday, November 5, 10:41 am ET.