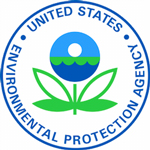 The Environmental Protection Agency on Monday released a proposed update to Renewable Fuels Standard (RFS) regulations "to better align our standards with the current state of the renewable fuels market and to promote the use of ethanol and non-ethanol biofuels."
According to the agency, the proposed changes are the result of "recent developments in the marketplace resulting in increased production of cellulosic, advanced and other biofuels" and will help increase production and use of renewable fuels "by allowing the market to operate in the most efficient and economical way to introduce greater volumes of renewable fuels under the program."
The proposed rule includes:
An updated regulatory structure that would allow biofuel producers to partially process renewable feedstocks at one facility and further process them into renewable fuels at another facility under existing pathways.
Updating fuel regulations to allow expanded availability of high ethanol fuel blends for use in flex fuel vehicles (FFVs).
New feedstock approvals for cellulosic biofuels produced from short rotation poplar and willow trees, cellulosic diesel produced from co-processing cellulosic feedstocks with petroleum, and renewable diesel and biodiesel produced from noncellulosic portions of separated food waste.
Ethanol producer groups are in the process of reviewing the proposal but Renewable Fuels Association (RFA) president and CEO Bob Dinneen says they have been working with the EPA for some time on these draft regulations. "Our goal is to ensure the final regulations do not unreasonably impair the ability of blenders and retailers to offer ethanol flex fuels like E85 to consumers," said Dinneen. "Ethanol flex fuels are the lowest-cost, lowest-carbon, and highest octane liquid fuels on the market, and it is imperative that these EPA regulations help, not hinder, broader commercial introduction of these fuels."
Growth Energy CEO Emily Skor expressed concerns about the impact of the proposal on E15 retailers. "If this proposed rule is finalized, this regulation would leave E15 as the only ethanol-blended fuel that does not have Reid Vapor Pressure (RVP) relief," said Skor. "It is imperative that E15 be given the same volatility treatment as regular E10 gasoline."
EPA is also seeking comment on a variety of other issues that impact renewable fuels, including Renewable Identification Number generation for renewable electricity used as transportation fuel and requirements for facilities that could use carbon capture and storage as a way to reduce carbon in the production of renewable fuels in the future. Once the proposal is published in the Federal Register, parties will have 60 days to comment.