The Renewable Energy Group (REG) has paid off Gulf Opportunity Zone bonds valued at $100 million ahead of schedule. The bonds were issued to help finance construction of the company's 75 million gallon per year renewable hydrocarbon diesel refinery located in Geismar, Louisiana and were provided by the Louisiana Public Facilities Authority (LPFA).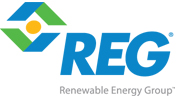 In connection with payment in full, the company's subsidiary, REG Geismar LLC, prepaid all amounts owing under its loan agreement with the LPFA. The redemption was funded through a drawing on a letter of credit issued to the bond trustee that was fully collateralized with cash prior to the redemption.
"We redeemed the GOZone bonds prior to maturity with restricted cash to reduce our long-term debt and to eliminate costs associated with the bonds," noted Chad Stone, REG chief financial officer.
REG acquired the Geismar biorefinery in June 2014. In addition to renewable hydrocarbon diesel, the plant produces renewable naphtha and renewable LPG.