Higher octane. The automakers want it. Many consumers want it. But how to get it? Ethanol.
Many in the ethanol industry have begun to realize that one of the pathways forward for continued growth for ethanol is through higher ethanol blends such as E30, or as the lowest-cost, environmentally friendliest option for more octane. How to achieve this was the topic of the panel discussion, "Octane's Value Proposition and Regulatory Path Forward," that took place in Minneapolis, Minnesota recently during the 29th annual Ethanol Conference hosted by the American Coalition for Ethanol. Moderated by ACE's Executive Vice President Brian Jennings, the panelists included Dave Hackett, president of Stillwater Associates and Kelly Moore, KMoore Consulting.
And in case you're wondering exactly what is octane, octane is measuring knock and is set on a regional basis. Another fun fact: the price of octane at the pump has increased dramatically.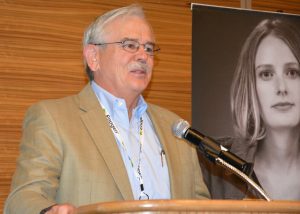 The discussion kicked off with a presentation from Dave Hackett who offered some very interesting nuggets of information. Refineries can make more octane during the refining process. Once complete, products are blended to delivery specifications. Refiners can also increase octane by blending ethanol and reducing blend stock. However, there are blending issues with octane, said Hackett, including different kinds of engines, non-linear octane blending effects and final gas blends are certified at the refinery. On the bright side, Hackett stressed that there is a demand to increase octane. Autos want more octane to meet fuel standards but to make this happen infrastructure will need to be improved and much, much more research will need to be done on higher ethanol blends such as E30.
Listen to the Dave Hackett's presentation here: Dave Hackett Octane Presentation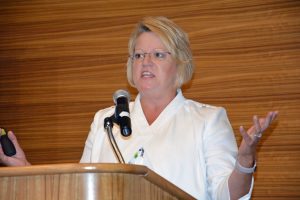 Onward to some interesting information provided by Kristy Moore who joked that she is usually referred to as the "buzzkill".  During her remarks she took the audience through some regulatory challenges around octane including what is the most effective way to measure octane. For example, Europe measures octane differently than the U.S. She also contends that no-one really regulates octane. Only 19 states include octane requirements. By 2025, Moore said there will be new fuels in the vehicles and if these fuels are going to be higher blends of ethanol, then the industry must get the floor set so they can go up from here. Fortunately, the ethanol industry stand with the autos in terms of fuel strategy. As with Hackett, Moore also stressed the need for more research into higher ethanol blends, especially E30 where the sweet spot seems to reside.
Listen to Kristy Moore's presentation here: Kristy Moore Octane Presentation
Ultimately the call to action of the panel? The ethanol industry needs to start funding research and joining committees and groups now that will pave the way for the future these higher ethanol blends.
Listen to the Octane's Value Proposition Q&A here: Octane Value Proposition Panel Discussion