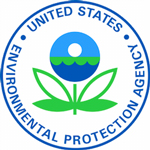 The Environmental Protection Agency (EPA) Office of the Inspector General issued a report today that finds the agency "has not met certain statutory requirements to identify environmental impacts of the Renewable Fuel Standard (RFS)."
According to the report, the EPA's Office of Research and Development has not complied with the requirement to provide a report every 3 years to Congress on the impacts of biofuels. The last such report was in 2011.
In addition, the EPA's Office of Air and Radiation has not fulfilled the anti-backsliding requirements for RFS, which are to analyze and address any negative air quality impacts of RFS. In 2010, the EPA completed a comprehensive lifecycle analysis to determine greenhouse gas reduction thresholds for RFS. Although not required to do so, the EPA committed to update this analysis as lifecycle science evolves, but does not have a process for initiating an update.
The EPA OIG report recommends that the agency take corrective actions which it has agreed to do.

Renewable Fuels Association (RFA) president and CEO Bob Dinneen says they agree with the report findings and recommendations. "Indeed, the RFA has repeatedly asked EPA to update its carbon scoring of ethanol blended fuels," said Dinneen. "We are confident that once EPA conducts these required studies, they will show that biofuels like ethanol are significantly reducing greenhouse gas emissions, even above the threshold reductions."
Dinneen points out that the U.S. Department of Energy's GREET model shows corn ethanol from an average dry mill reduces greenhouse gas emissions by 34% compared to gasoline—even when hypothetical land use change emissions are included and the use of ethanol in gasoline in 2015 reduced CO2-equivalent greenhouse gas emissions from transportation by 41.2 million metric tons—equivalent to removing 8.7 million cars from the road for an entire year.
"We look forward to EPA's environmental analysis of the RFS and believe biofuel use will continue to meet and exceed greenhouse gas reductions," Dinneen concluded.