It's been a great week for the 76th annual Sturgis Motorcycle Rally and once again biker enthusiasts embraced E10 with free fuel (10 percent ethanol and 90 percent gas) and raved about their performance. Speaking of motorcycles, Renewable Fuels Association (RFA) veteran motorcyclist and expert Robert White was at Sturgis once again. While there White will be a live guest on Bobby Likis Car Clinic, Saturday, August 13, 2016 beginning at 10:25 am ET / 8:25 am MT.
Said Likis, "Sturgis Rally is on my bucket list! Robert will be our eyes and ears there on Saturday, as we talk fun, motors and E10."
During the show White will bring news of the Rally to Car Clinic listeners and viewers, including a recap of the RFA's sponsored 9th annual Legends Ride where riders glide from Deadwood through the scenic Black Hills to the gates of the Sturgis Buffalo Chip. White will also spotlight a most popular "happy hour" for riders: Free Fuel Happy Hour, where, compliments of RFA, bikers gas up with a free tank of 93 octane E10 for their rides. And wow do the bikers line up for E10!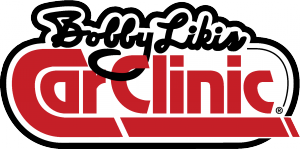 "I've been going to the Sturgis Motorcycle Rally for the past eight years and it's a great event to educate the motorcycle community on the benefits of ethanol," said White. "E10 is a safe and reliable fuel blend and is covered under warranty by every major motorcycle manufacturer in the market. I look forward to this year's event, to teaching riders about the advantages of ethanol blended fuel, and to sharing Sturgis news with Bobby's listeners and viewers."
White is not only a motorcyclist veteran, he is also a veteran of the U.S. Army and an official member of the Veterans of Foreign Wars and the American Legion. To view White's interview in its entirety, visit WatchBobbyLive.com on Saturday, August 13, 10:25a ET / 8:25a MT.