American Science and Technology (AST) has been awarded a patent for the system and method the company developed for the extraction of chemicals from lignocellulosic biomass. The company says their system reduces the costs of Organosolv processing and helps to make biochemicals from biomass more economically viable.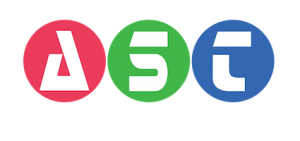 Led by Dr. Ali Manesh and group of researchers and engineers at AST, the team created a new organic solvent cocktail along with a new process that drastically reduces both the cost of solvent usage and solvent recovery to increase the economics of their Organosolv pulping process. The team both designed and built the required equipment as well as tested the process.
AST's process not only has reduced the cost of solvent recovery, but also produces extra organic solvent that can generate a new income stream, allowing the Organosolv pulping process to be profitable.
According to AST, its Organosolv process fractionates lignocellulosic biomass to produce pure lignin, biochemicals, and high quality pulp. The patented process delignifies the lignocellulosic biomass by dissolving lignin into organic solvent, converting most of the hemicellulose to biochemicals (such as furfural, butyl acetate, etc.), and producing high quality pulp. AST's Organosolv-based pulp has been successfully tested for paper production as well as for high quality cellulosic sugar production. AST's lignin, with a very high purity, has been used for various applications such as biorenewable polymers, biorenewable colorant for polymers, and as a base for composite materials.