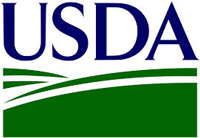 The USDA is helping biorefineries go even greener. The USDA Rural Business Cooperative Service, a division within the USDA, has allocated funds through the Repowering Assistance Program, to assist renewable fuel facilities convert away from fossil-fuel based heat and/or power to renewable biomass power. Applications are being accepted from July 25, 2016 until October 24, 2016 and only facilities in operation prior to June 18, 2008 are eligible.
The Notice was published in the Federal Register and states that biorefineriers can receive up to 50 percent of total eligible costs under the program up to $1 million. The biorefinery must demonstrate the ability to cover the other 50 percent of project costs. In addition, a company with multiple biorefineries can only apply for funding for one biorefinery.
Project costs that can be covered by the funds, as outlined in the Notice, include construction costs for repowering improvements associated with the equipment, installation, engineering, design, site plans, associated professional fees, permits and financing fees. Only costs incurred once funding has been approved will be covered by Repowering Assistance Program funds.
Click here to learn more about the funding opportunity including application directions.