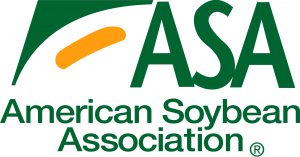 Last week Senators Chuck Grassley (R-Iowa) and Maria Cantwell (D-Wash) introduced biodiesel legislation that would extend the $1 per gallon biodiesel tax credit through 2019 and only allow domestically produced biodiesel to quality for the credit. The American Soybean Association, applauded the proposed bill.
"This bill allows producers the security they need to grow their operations in the coming years, and will help to continue biodiesel's success in diversifying the fuel market," said ASA president Richard Wilkins, from Greenwood, Del. "This tax credit and extension is vital to the industry's continued growth, and will maximize the added value of domestic production of biofuels."
ASA says that biodiesel production, in addition to providing a clean fuel alternative, benefits soybean farmers and the livestock industry. Approximately half of U.S. biodiesel is produced from soybean oil that is a by-product of soybean production, which is driven by demand for protein meal.
Joining Grassley and Cantwell to co-sponsor the Biodiesel Tax Incentive Reform and Extension Act of 2016 are Sens. Pat Roberts, Heidi Heitkamp, John Thune, Sheldon Whitehouse, Mark Kirk, Martin Heinrich, Joni Ernst, Joe Donnelly, Roy Blunt, Mazie Hirono, Al Franken and Patty Murray.