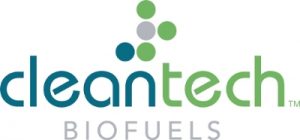 In New Jersey, CleanTech Biofuels has acquired a 99 percent membership interest in 25 Van Keuren, LLC. CleanTech Biofuels is focused on producing combined heat and power and advanced biofuels and biochemicals from municipal solid waste (MSW). The two companies, in partnership, will now move forward on the building of a transfer station and materials recovery facility that includes CleanTech Biofuels' Biomass Recovery Process, to be located near the New Jersey Sports Exposition Authority.
Once complete, this facility will be the first for CleanTech in the U.S. For the past seven years, the company's technology has been in operation at a plant in Coffs Harbour, New South Wales, Australia.
According to CleanTech, its Biomass Recovery Process sterilizes, and separates the biomass, recyclables, and inert residuals from MSW. The technology recovers 80 to 85 percent of valuable resources in the form of sterilized organic material and recyclables from every ton of MSW that it processes. This, said CleanTech, reduces the amount of waste that must be transported for final disposal in landfills to 15 to 20 percent.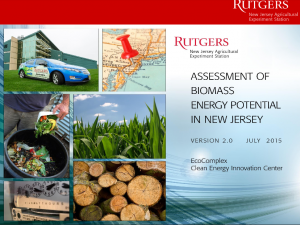 "The acquisition of 25 Van Keuren gives us the opportunity to work directly with the New Jersey Department of Environmental Protection towards achieving a solid waste facility permit that will allow us to demonstrate our Biomass Recovery Process technology in a traditional solid waste transfer station setting," said Edward Hennessey, Chairman and CEO of CleanTech Biofuels. "We expect that a successful commercial demonstration of our technology in Jersey City will lead to additional opportunities in New Jersey, the Northeast and other locations across North America."
A study by Rutgers University's New Jersey Agricultural Experiment Station suggests that more than four million tons of New Jersey biomass could be used "to make electricity or propel transportation" in the state each year. Approximately 72 percent of this biomass is produced by the state's population in the form of MSW. New Jersey has passed policy that requires 22.5 percent of its electricity to come from renewable energy sources by the end of 2020. With this in mind, the Rutgers report finds that with appropriate technologies and infrastructure, the state's biomass could deliver up to 654 megawatts of power or 230 million gallons of gasoline-equivalent.