During this year's American Coalition for Ethanol (ACE) Conference, ethanol producers will learn strategies to improve their bottom line. The annual event is taking place in Minneapolis, Minnesota August 8-10, 2016. This year there will be a series of breakout sessions with technical speakers who will go in-depth about pressing ethanol industry topics.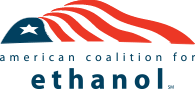 The breakout sessions will kick off Tuesday, August 9, 2016 in the afternoon, following the morning general session and lunch. The first round of breakouts includes a panel on how ethanol producers can make more money by improving carbon intensity. There will also be speakers discussing compliance with the Food Safety Modernization Act, as well as an overview of safety regulations impacting ethanol production facilities.
Round two of breakouts feature a presentation by Kristy Moore, a technical expert, on fuel quality regulations impacting the future of E15 and flex fuels, a discussion of new co-processing technologies, and a session specifically-designed for plant boards of directors on how to improve the bottom line.
The final round of breakout sessions will cover policies and trends impacting global ethanol demand, another breakout specifically for boards of directors titled "Board Pitfalls: When to say no, when to seek advice, and why you can't do it all," and a session on how to take advantage of online/digital content to be a better advocate of ethanol in a changing world.
To learn more about the breakout sessions and conference agenda, or to register to attend the ACE Conference, click here.
ACE previously announced that the conference general session will include a panel discussion on octane, an energy market keynote by Tom Kloza for the Oil Price Information Service (OPIS), discussion of efforts underway to develop export demand for ethanol and DDGs, and a 'Progress at the Pump' panel featuring retailers discussing the outlook for E15 and flex fuel sales.