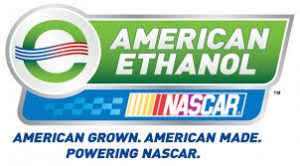 Lincoln Tech students Eddie Nolan and Nicolas Decker have been awarded "Engine Insiders Talk Shop" scholarships from the National Corn Growers Association.  Each won a $1,000 for participating in an event hosted by the Indiana Corn Marketing Council in Speedway, Indiana where Car-talk host Bobby Likis delivered a presentation debunking the myths and communicating the science and benefits of fuels blended with American Ethanol.
Additional Engine Insiders Talk Shop classes are taking place this summer. To learn more and to register visit American Ethanol Racing.
The hour-long audio conferences moderated by Motor Racing Network Announcer Jeff Striegle and featuring Engine Technical Director of ECR Engines, Dr. Andy Randolph are open to engine technicians and students, auto dealers and fuel retailer professionals interested in learning more about the use and performance of ethanol-based fuels in today's engines. Qualified participants will be entered to win scholarships and a chance to be "Honorary Crew Chief" for the No. 3 American Ethanol Chevrolet team at a Sprint Cup NASCAR race in October.