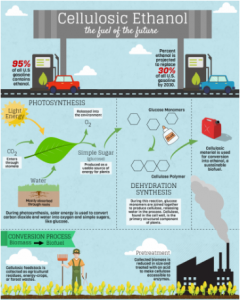 And the BioenergizeME Infographic Challenge Winner is…Smithtown High School located in St. James New York. The students beat their competitors with the winning infographic entitled, "Cellulosic Ethanol: Fueling the Future". The student team won the Director's Prize for Excellence in Content, Design and Social Media Promotion and have been invited to present their infographic during the Bioenergy Technololgies Office's (BETO) Bioenergy 2016 conference taking place July 12-14 in Washington, D.C.
The BioenergizeMe Infographic Challenge is a contest for high school students with the goal of the teams learning about bioenergy and sharing what they have learned through social media channels. During the social media portion of the challenge, the infographic received more than 21,000 unique page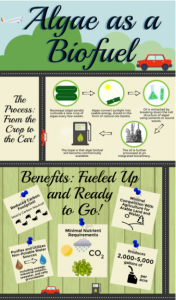 views during 11 days.
The Smithtown High School students' infographic, which received more than 1,000 views, details the process for the conversion of cellulosic feedstocks into ethanol and presents the associated benefits and considerations, including scientific, social, and economic impacts. BETO judges said the team demonstrated a thorough understanding of their chosen research topic and created an engaging visual representation of the conversion process.
BETO also recognized the top ten finalists from the Challenge's social media campaign and selected the first and second place runners up: First runner up: "Algae as a Biofuel" from Smithtown High School East in St. James, New York; and Second runner up: "Energy from Biomass" also from Smithtown High School East in St. James, New York.