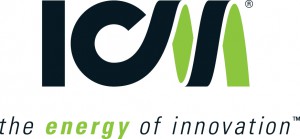 IMC says its Selective Milling Technology (SMT) has proven its success. Today the technology is installed at nearly 15 percent of U.S. ethanol plants and has enabled ethanol plants to produce more than 300 million gallons of ethanol since its installations. ICM says the SMT process has collectively produced more than 45 million gallons of ethanol per year as well as a collective increase of more than 30 million pounds of corn oil per year. ICM cites that at current values for both products, SMT has collectively generated more than $85 million in additional revenue for these ethanol facilities.
ICM President Chris Mitchell said, "We continue to focus our efforts on developing solutions that deliver value-added product streams to the renewable energy industry. We believe our competitive advantage comes from providing our customers with technologies that deliver immediate returns for them coupled with our expanding platform technologies that we continue to launch."
ICM explains that its SMT process frees more starch needed for enzyme conversion to sugar and then maximizes the additional energy created by targeting the particles that can benefit from it most. Plant data has identified several benefits as a result of the SMT process including: increased ethanol yields up to 3.0 percent, increased oil recovery yields up to 25 percent, and ultimately, increased revenues.
A model-scale SMT™ will be on display at ICM's booth (#1023) at the Fuel Ethanol Workshop (FEW), June 20 – 23 taking place in Milwaukee, Wisconsin.