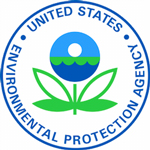 The Environmental Protection Agency (EPA) has delivered a proposal to the White House Office of Management and Budget (OMB) that would amend the Renewable Fuel Standard (RFS). The "Renewable Enhancement and Growth Support Rule," would resolve outstanding issues and provide clarification on certain RFS requirements.
The rule would also allow for feedstocks partially converted at a facility other than a renewable fuel production facility to be converted at such a facility and quality under the RFS. In addition, the rule would add new registration, recordkeeping and reporting requirements for various renewable fuel production facilities using carbon capture and storage (CCS) technologies should the EPA all CCS as a lifecycle GHG emissions reduction technology as part of the RFS.
Among other changes, the rule proposes to implement fuel quality specifications for blends containing 16 to 83 volume percent ethanol. The EPA says this would provide substantial additional flexibility for ethanol flex fuel (EFF) producers that accommodate current market realities while continuing to ensure EFF quality is consistent with controlling pollution when used in flexible fuel vehicles, and could result in an increased use of ethanol in motor fuels, furthering RFS goals.
The OMB has also received and is reviewing a proposal from the EPA for the proposed 2017 RFS rules.