Tequila CAZADORES, part of the Bacardi portfolio, is now using a biomass boiler to produce biofuels in the Highlands of Jalisco, Mexico. Surrounded by spiky blue-leaved agave plants, they are used to make the liquid and power the distillery. The new boiler is 100 percent biomass fueled and the company says its a model of forward-thinking, eco-conscious ingenuity. The "waste" from the production of the top-shelf spirits is used in the boiler. The ashes produced during the burning process are then used for composting, a sustainable means of improving soil quality.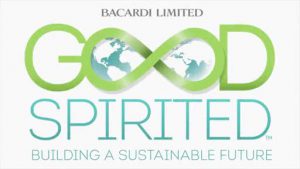 In some regards, the term "biofuel" is a bit misleading. Prior to its final stages, biofuels are actually liquor such as vodka or in this case tequila. In the Tequila CAZADORES distillery, about 60 percent of the biofuel is used to produce the tequila. This creates about 11,000 tons a year of spent agave fibers. The remaining 40 percent the biomass is comprised of nearly 8,000 tons of carbon-neutral, renewable fuel sources such as clean waste wood, biomass briquettes, sawdust, coconut shell, and tree cuttings.
"Global climate changes have the potential to affect Bacardi and the production of our brands. Understanding these realities, we are continuing our focus to minimize environmental impacts companywide," said Eduardo Vallado, vice president of supply chain and manufacturing for Bacardi in the Americas. "Our Good Spirited initiative is part of our legacy, vital to our growth and sustainability, and this biomass boiler changeover in Mexico, one of many to come, represents our steadfast commitment to our customers and consumers to make the best quality spirits in the most responsible ways."
The new biomass boiler replaced two fossil-fuel dependent boilers that used 2,000 tons of heavy fuel oil each year. This move is just one element of Barcardi's "Good Spirited" philosophy of producing the highest quality products in the most sustainable ways.