National Biodiesel Board (NBB) CEO Joe Jobe has left the organization to pursue new opportunities. Jobe had been with the organization for nearly 20 years. He started with NBB in 1997 and was named CEO in 1999.  In that time, he helped lead the industry from 200,000 gallons of biodiesel use to over 2 billion gallons projected in 2016. The NBB Board of Directors thanked Jobe for his years of service, and wished him best in his future endeavors.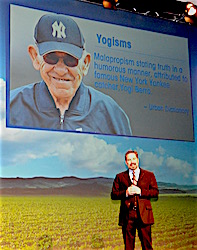 "I want to thank the National Biodiesel Board for giving me the opportunity to work in an industry that is helping to change the world," said Jobe.  "I love this industry – the hard working people, the visionary leaders, and the product that I will continue to use every day. Now is a good time for me to pursue a different path. Biodiesel is positioned to lead the carbon reduction goals of the nation and I can't wait to see what biodiesel does next."
NBB says they stand ready to continue to advance their members' interests by creating sustainable biodiesel industry growth – as they have been doing for over twenty years.