Advanced renewable fuels companies Aemetis and Edeniq have entered into a definitive agreement for Aemetis to acquire all of Edeniq's outstanding shares in a stock plus cash merger transaction. Under the terms of the agreement, Aemetis expects to issue between one and two million shares of its common stock plus cash to be paid over the next five years in an amount of up to $20 million in exchange for all of the issued and outstanding shares of Edeniq.
"The acquisition of Edeniq will further Aemetis' plan to lead the deployment of technology to transition traditional biofuels plants into the production of valuable advanced biofuels, upgrading the existing infrastructure found at the 210 ethanol production facilities operating throughout the United States," said Eric McAfee, chairman and CEO of Aemetis, Inc. "Edeniq has commercially deployed its patented cellulosic ethanol technology at a number of leading US ethanol companies, and coupled with Aemetis' extensive biorefinery operating expertise, we expect to enhance this technology to expand cellulosic feedstocks and to increase yields. We believe Edeniq's technology offers compelling advantages to existing ethanol operators to increase profitability without purchasing additional feedstock."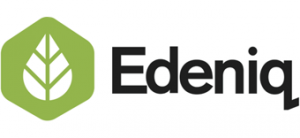 According to Edeniq, it's patented technology is commercially proven, with 29 of its Cellunators installed in 6 US ethanol plants. The company has also signed several license agreements for its Pathway technology, which integrates the mechanical Cellunator equipment with cellulase enzymes to convert corn kernel fiber to cellulosic ethanol.
"We believe that joining with Aemetis will enable Edeniq to accelerate the deployment of the Pathway technology to the ethanol industry," said Brian Thome, president and CEO of Edeniq. "The Edeniq team is also excited to be able to work day-to-day alongside the Aemetis team to enhance our technology through optimization and innovation at the Aemetis ethanol plant."
Upon completion of the transaction, Edeniq will operate as a wholly-owned subsidiary of Aemetis. The closing of the transaction is expected to occur during the second quarter.