Pacific Biodiesel has received a sustainable biodiesel production and distribution certification from the Sustainable Biodiesel Alliance (SBA). The Hawaii-based biodiesel producer is the first in the state to receive the designation for its Big Island Biodiesel Plant as well as the first plant in the U.S. to earn the certification.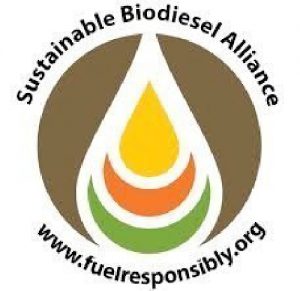 The certification process evaluates a variety of production and distribution practices including: control of air emissions; reduced water consumption; continuous improvement toward zero-waste production; lower energy consumption; development of sustainable purchasing policies; and creation of diverse community benefits.
The certification is two fold:
Big Island Biodiesel earned "Gold Certified" status as a Biodiesel Producer with a score of 78 of 100.
Pacific Biodiesel/Big Island Biodiesel earned "Platinum Certified" status as a Biodiesel Distributor with a score of 92 of 100.
"The SBA is very pleased with the results of the certification audit, and applauds Pacific Biodiesel for being a leader in sustainably produced biodiesel," said Jeff Plowman, Vice-Chair of the SBA.
"We are thrilled to hear today's announcement from SBA's Certification Committee," said Jenna Long, director of operations, Pacific Biodiesel. "This gives our entire team a great sense of pride and reinforces our company's mission to make clean, renewable fuels in the most sustainable and community-focused manner possible. We also received valuable input during the certification process so that we can continue to improve the sustainability practices of our facility."