Emily Skor will be taking over the role of CEO for Growth Energy effective May 16, 2016. She most recently served as the Vice President for Communications of the Consumer Healthcare Products Association (CHPA) and the Executive Director of the CHPA Educational Foundation. Former and acting CEO and Growth Energy Co-Chair Tom Buis will continue to serve in his role as Board of Director's Co-Chair.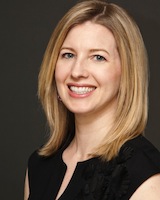 "For the last seven years, Tom Buis has been a tremendous ally to the ethanol industry, leading Growth Energy through some of its toughest fights, and on behalf of the entire organization, we are thankful for his service and continued commitment to the industry," said POET Executive Chairman and CEO and Growth Energy Co-Chair Jeff Broin. "As the ethanol industry continues to evolve – facing new opportunities and challenges – Emily is poised to lead Growth Energy as our next generation leader for next generation fuels. Emily brings a new perspective on policy, reputation management and communications to the organization during this dynamic time for the industry."
At CHPA, Skor oversaw public affairs campaigns, integrated strategic communications into legislative campaigns and coordinated ally development. Before joining CHPA Skor served as Senior Vice President at Dezenhall Resources, a nationally recognized crisis communications and issues management firm. For more than a decade, she helped Fortune 500 companies and industry associations manage issues affecting brand confidence and corporate reputation through media, advocacy, coalition building and consumer education campaigns. She is a Minnesota native and graduate of Wellesley College.
"Since its inception, Growth Energy has been a champion for pro-biofuels policies and represented thousands of voices for the ethanol industry," said Growth Energy CEO Emily Skor. "The organization and its members are committed to advancing fuel technologies that are proven to be better for the environment and automobile engines. I am thrilled to be part of this effort to take Growth Energy to the next level. As more consumers and automakers alike embrace higher blends of ethanol and legislators continue to support its environmental benefits, we will protect our environment for future generations and give drivers choices at the pump."