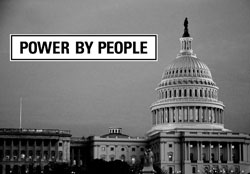 The 8th annual American Coalition for Ethanol (ACE) legislative fly-in is coming up next week, April 13-14, and some 70 members of the organization from about 15 states are planning to attend this year.
"It's really important that we show the human face of ethanol and renewable fuels," said ACE Executive Vice President Brian Jennings. "We spend a lot of time with our participants to get them to think about the personal side of ethanol and what it has meant to them and we ask them to convey that when they sit in these meetings."
Jennings says they have meetings set up with over 100 members of Congress or staff during the two days of the event. "We try to seek as many meetings out with so-called opponents of renewable fuels as we can (because) we want our folks to have an opportunity to change hearts and minds, and we know that's not always easy…we think it's really important to not just preach to the choir."
The 2016 election year will definitely play a part in what ethanol supporters will be discussing next week on Capitol Hill. "Not only are we electing a president, but every member of Congress is up for re-election and about one-third of the U.S. Senate," said Jennings. "The message we want to convey to members of Congress is that it's in your best interest to continue to support renewable fuels if you have, or give renewable fuels another look if you haven't been a supporter."
In addition to meeting with Congressional representatives, fly-in participants will also hear from administration officials and there will be a briefing for Senate staffers by fuel retailers who sell higher blends. "We continue to get attacked on the so-called blend wall…and this is our attempt to have the most effective, persuasive messengers when it comes to the blend wall, retailers who are actually selling E-15 and flex fuels to consumers," Jennings said.
Fly-in registration information is available at this link on the ACE website. And if you can't be there in person, stay tuned here for photos and interviews from the event.
Learn all about the ACE Fly-in here: Interview with ACE Executive Vice President Brian Jennings