The aviation biofuel industry is flying to new heights. Air New Zealand and Virgin Australia have announced a partnership to investigate options for locally produced aviation biofuel. This comes on the heels of the announcement that week that United Airlines is now flying a number of its commercial flights with biojet fuel.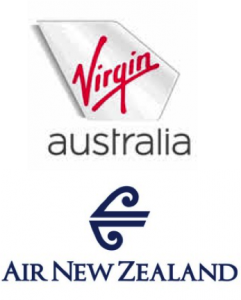 As part of the initiative, the two airlines have released a Request for Information (RFI) on possible locally-produced biojet fuel. Both airlines say they are committed to ensuring that aviation biofuel delivers environmental, social and economic benefits, and respondents to the RFI are encouraged to address these principles. Companies can express interest through May 30, 2016.
Air New Zealand Chief Flight Operations and Safety Officer Captain David Morgan says the airline recognizes the impact aviation has on the environment and this RFI is a key initiative under its carbon management program. "By working in partnership with our alliance partner Virgin Australia we hope we can stimulate the local market, drive innovation and investment and potentially uncover a sustainable biofuel supply suitable for our respective operations," said Morgan.
"Aviation biofuel offers a significant opportunity for the aviation industry to reduce emissions whilst also building long-term fuel security for the sector," added Robert Wood, head of sustainability for Virgin Australia. "We are seeing the development of the aviation biofuel industry accelerate internationally but that is not yet the case for our region. We are confident that our collaboration with Air New Zealand to procure a large volume of aviation biofuel will de-risk investment in the sector, creating high-tech, high-skilled jobs in the region."