The Mexico's Sector Fund for Energy Sustainability (SENER-CONACYT) is supporting a new biojet collaboration with Boeing, Aeromexico and Mexico's Airports and Auxiliary Services (ASA). The goal of the program is to advance research and development of sustainable aviation biofuel in Mexico. The Mexican government and participating institutions will fund the effort for four years, aiming to develop a self-sustaining business model. Research will be conducted on biomass sourcing, fuel production, sustainability and lifecycle assessment, and aviation biofuel market development.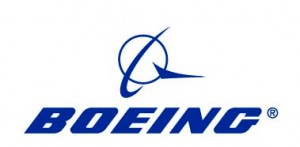 The project will be coordinated through the Mexican Bioenergy Innovation Center and will support Mexico's aviation sector as well as help meet the country's environmental and economic goals.  Executives at Boeing, Aeromexico, ASA and the Potosinian Institute of Scientific and Technological Research (IPICYT) formalized the initiative at a ceremony in Mexico City. In total, there are 17 organizations throughout the world participating in the program.
"To support customers and the aviation industry's long-term growth, Boeing is proud to partner with Aeromexico and many key stakeholders to move Mexico's sustainable aviation biofuel industry forward," said Marc Allen, president, Boeing International. "Sustainable jet fuel will play a critical role in reducing aviation's carbon emissions and will bring a new and innovative industry to Mexico."
Aviation biofuel feedstocks will be sourced from Mexico and are expected to include jatropha, salt-tolerant Salicornia and sewage sludge. The initiative's projects are expected to meet sustainability criteria established by the Roundtable on Sustainable Biomaterials.
"The success of these efforts would not be possible without the team work of Airports and Auxiliary Services (ASA) and our strategic partner Boeing," said Sergio Allard, Chief of People & Industries Affairs Officer, Aeromexico. In Aeromexico, we recognize that conducting a sustainable operation is an everyday commitment. We are ready to assume the challenge and break the myth that you cannot be socially and environmentally responsible and competitive at the same time."