A veteran auto industry specialist has joined the Renewable Fuels Association (RFA) as the organization's new Technical Director.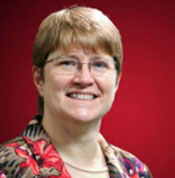 Tracey King, who spent 17 years as a technical specialist with Chrysler, will serve as the RFA's top liaison to the automakers and will focus on forging the path to future high octane fuels and optimized spark ignition engines.
Previously, King worked in research and development at both Nissan and General Motors and most recently she was with Haltermann Solutions, a manufacturer of test and reference fuels. She also has extensive experience with ASTM and other standards developing organizations.
"Tracey brings an unrivaled wealth of knowledge and experience to the RFA," said Bob Dinneen, RFA President and CEO. "Tracey's background in the automotive industry and experience in developing certification fuels position her well to help chart the course toward an ethanol-based high octane fuel that will improve engine efficiency and reduce emissions."
King will be based in Detroit and will be part of RFA's research and technical team. "I am excited to join the RFA staff and look forward to working closely with the membership, automakers, regulators, and other stakeholders to help define the future for ethanol and optimized engines," King said. "RFA has always been viewed as an effective science-based advocate for ethanol, and I am eager to contribute to the advancement of the organization's technical objectives."