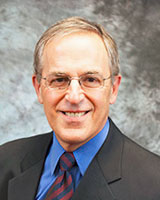 ICM, Inc. has named Steve Hartig vice president of technology development.
ICM, Inc. CEO Dave VanderGriend says Hartig brings 35 years of experience leading global businesses with much of his career spent working in biofuels, coatings, resins, biomedical materials and polymers. "We strive to build the best team in the industry … and we feel confident Steve will be a key factor in our continued growth," said VanderGriend.
"Our company continues to use our know-how to improve processes and efficiencies across the entire renewable energy sector," added company president Chris Mitchell. "Steve's substantial track record of driving growth and building productive teams should only accelerate our desire to continue to be the technology company of choice."
Hartig recently served on the advisory boards of the Department of Energy Great Lakes Bioenergy Research Center and the University of Illinois Integrated Bioprocessing Research Laboratory.