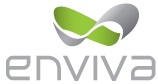 Alternative energy maker Enviva will begin construction on a biomass wood pellet plant in North Carolina this year with a projected opening in 2017. This article from the Richmond County (NC) Journal says a company representative made the announcement at a Richmond County Board of Commissioners meeting.
Glen Gray, project sponsor for the proposed sites in Richmond and Sampson counties, said the company just recently passed a major hurdle and is moving forward.
Gray added that the N.C. Division of Environment and Natural Resources reported there was "overwhelming support" for Enviva's project in Richmond County.
He said the company needs to be making product by the fourth quarter of next year, so construction at the site outside Hamlet should begin in the fourth quarter of this year.
Enviva has already spent more than $3 million on the project, has cleared the property and has been working with CSX and the N.C. Department of Transportation, he added.
"We're like a duck in a pond," Gray said. "Don't look like we're doing much, but if you look under the water, there's a lot going on."
State and local officials announced in September of 2014 that the wood pellet manufacturer will bring 80 jobs and a $107 million investment to Richmond County.
This will be the company's fifth plant in the past five years.