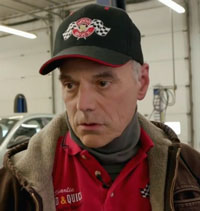 In its coverage leading up to the Iowa caucuses, NBC Nightly News profiled an independent fuel retailer who has become a strong advocate for higher ethanol blends.
Charlie Good, who has been in the fuel retailing business for 35 years as a convenience store operator and auto mechanic, started offering higher ethanol blends at his Good and Quick store in Nevada, Iowa in 2013. NBC headlined him as an "Iowa man who's never caucused before" and he had the opportunity to tell Tom Brokaw why he wanted to be more involved in this year's election – and it's all about renewable fuels like ethanol. "This is about national security, providing our own fuel and not buying from people who want to hurt us," he said.
I interviewed Charlie last March when he took his story to Capitol Hill with the American Coalition for Ethanol, and you can watch Good in the NBC spotlight here.