California-based Trestle Energy has received its pathway approval for the production of ethanol from California Air Resources Board (CARB) under the state's Low Carbon Fuel Standard (LCFS). Back in 2014, the company received approval by British Columbia.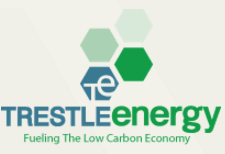 "We are pleased California has joined BC in approving our fuel pathways," said James Rhodes, co-founder and president of Trestle Energy. "These pathways demonstrate the ability of American agriculture, industry, and ingenuity to both grow the economy and protect the environment. They also demonstrate the ability of ambitious environmental policies to stimulate innovation and drive down carbon emissions. We look forward to expanding our network of partners to ramp up deliveries for California consumers. We are excited to begin working with Oregon regulators in the coming year."
According to the company, it's goal is to apply the ethanol technology under the Renewable Fuel Standard (RFS). EPA approval under the RFS would allow American ethanol producers to compete with foreign sugarcane ethanol imports, creating jobs and climate benefits here at home, says Rhodes, who also noted it would also enable American industries to start delivering on the climate commitments adopted last month in the Paris Agreement (COP21).