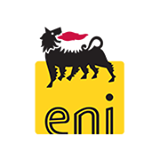 An Italian company is the first in the world to turn an oil refinery into a biofuel plant. This news release from energy company Eni says it has rolled out Eni Diesel + at more than 3,500 fuel stations all over Italy.
Using the Ecofining™ technology it owns (developed in 2006 in the San Donato Milanese laboratories, in cooperation with Honeywell UOP), Eni transforms plant oils into a complete hydrocarbon product that overcomes the qualitative problems of traditional biodiesel…
The numerous tests performed in the Eni research laboratories have shown that, compared to standard diesels comprising of 5% biodiesel, Eni Diesel + extends the life of car motors, ensures the highest power output thanks to clean injectors, improves motor performance reducing consumption by up to 4%, helps with cold starts and ensures motor noise reduction thanks to the high cetane number.
The product's innovation impact is just as significant in environmental terms: Eni Diesel + has a more sustainable production cycle and so contributes to reducing CO2 emissions by 5% on average. Tests performed on Euro 5 vehicles in the Centro Ricerche Eni [research centre] in San Donato Milanese and the Istituto Motori del CNR [Motor Institute of the National Research Council] in Naples showed a significant reduction in polluting emissions (unburned hydrocarbons and carbon oxide reduced by up to 40 %, up to 20% less particulate matter).
Eni says as a promotion, the new Eni Diesel + is available at the same price of the premium Eni Blu Diesel + previously offered in its stations.