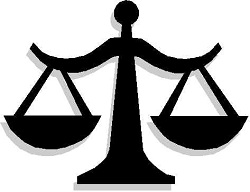 In a clear message that the integrity of the biodiesel incentive system will be upheld, the Justice Department has sentenced a man to 20 years in prison for his part in defrauding the government to the tune of $55 million. This article from The Hill says Joseph Furando participated in a process over several years to buy and resell biodiesel, claiming both the federal tax credit for it and the valuable renewable identification numbers (RINs) that fuel refiners use to certify that they complied with blending requirements.
"Fraud in the renewable fuels program compromises our ability to fight climate change and reduce dependence on foreign oil," Cynthia Giles, head of the Environmental Protection Agency's (EPA) enforcement division, said in a statement.
"When people approach these programs with bad faith and seek to exploit them, these purposes are blocked, American businesses are hurt and the treasury of the United States is depleted," said John Cruden, head of the Justice Department's environmental office. "This significant prison sentence sends the right message that such fraud will not be tolerated."
Officials say Furando used the money to buy a Ferrari and other high-end cars, a million-dollar home, expensive artwork, a piano and other items, all of which he'll have to forfeit. He also had a biodiesel-powered motorcycle built by the show American Chopper, which he will have to forfeit.
Furando was sentenced in an Indiana court.