Current college students and soon to be college students who are interested in alternative energy and agriculture are eligible to apply for scholarships from the CHS Foundation. The major giving entity of CHS Inc., more than 300 scholarships will be awarded in 2016.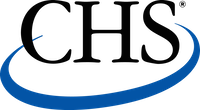 One hundred $1,000 scholarships will be made to high school students who choose to pursue agricultural-related degrees or STEM-related (science, technology, engineering, math) fields of study with an interest in agriculture or energy industry careers. More than 200 additional scholarships will help fund expenses for existing agriculture college students currently pursuing agriculture-related degrees at two- and four-year colleges.
"CHS and the CHS Foundation are dedicated to developing future leaders," said William Nelson, president, CHS Foundation and vice president, CHS Corporate Citizenship. "We are proud to invest in educating young people to ensure they gain experience and build the skills necessary for long-lasting careers in the agriculture and energy industries."
High school scholarship applications must be submitted by April 1, 2016. An independent, external committee will select scholarship recipients based on essays, transcripts and reference letters. For additional eligibility information and to apply, click here. The college scholarships are directly administered by more than 30 partnering universities throughout the U.S. and application deadlines vary by by school. For more information and a list of partnering universities, click here.