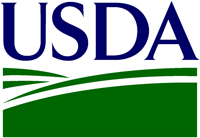 Agriculture Secretary Tom Vilsack has released a list of USDA's top achievements in 2015 in the areas of trade, food security, conservation, energy, research, rural development, and more.
"Even with challenges in 2015, including an unprecedented animal disease outbreak and lower commodity prices, America's rural communities have proven once again that we are a nation of makers, creators and innovators, and our economy and security are stronger because of it," said Vilsack. "As we look to 2016, USDA will continue to seek out new and innovative ways to expand opportunity for America's farming families and rural communities."
Among USDA's 2015 highlights in the area of energy:
Made available $100 million in grant funds, with matching funds from state and private partners, which will provide $210 million to nearly double the number of fueling pumps nationwide that supply American-made renewable fuels, such as E15 and E85.
Through the Biomass Crop Assistance Program, USDA provided assistance to 890 growers on 49,000 acres for costs associated with harvesting and transporting agriculture or forest residues to facilities that convert biomass crops into energy.
Announced 10 Building Blocks for Climate Smart Agriculture and Forestry, which, by 2025, will reduce net emissions and enhance carbon sequestration by the equivalent of taking 25 million cars off the road.