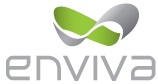 Enviva has bought a Virginia wood pellet fuel plant for $131 million. This news release from the company says the Southampton plant will produce more than half a million metric tons per year of the green fuel and brings Enviva's production capacity to 2.2 million metric tons per year.
"We are excited to announce our first drop-down transaction with our sponsor. The fully-contracted Southampton plant is a world-class facility that fits seamlessly into our core business and will significantly increase our production capacity and the tenor of our contracted cash flows," said John Keppler, Chairman and Chief Executive Officer. "The acquisition, which is expected to be immediately accretive to the Partnership's distributable cash flow per unit, provides the opportunity to substantially increase our distribution while still maintaining conservative coverage ratios."
"Having a strong sponsor is a major advantage during a period of choppy financial markets," said Mr. Keppler. "Our sponsor's support ensured that this highly accretive transaction was completed on schedule."
The conflicts committee of the board of directors of Enviva's general partner, comprised entirely of independent directors, approved the terms of the transaction. Evercore served as exclusive financial advisor to the conflicts committee on the transaction. Andrews and Kurth, LLP served as legal counsel to the conflicts committee. Vinson & Elkins L.L.P. served as legal counsel to the sponsor's joint venture.