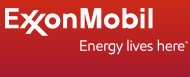 Oil giant ExxonMobil has partnered with the University of Wisconsin–Madison on a project to turn biomass into biofuel. This article from Lab Manager says the two inked a two-year research agreement.
UW–Madison long has been known for its expertise in biomass conversion, and the project leverages the university's expertise alongside the resources and technology development of ExxonMobil. George Huber, the Harvey D. Spangler professor of chemical and biological engineering at UW–Madison, is working closely with ExxonMobil scientists to build a stronger understanding of the basic chemical transformations that occur during biomass conversion into diesel and jet fuels.
"The science of biomass conversion is very complicated," Huber says. "In this project we are doing the long-term fundamental research to understand the chemistry involved in the catalytic process of converting biomass into diesel and jet fuel. Our goal is to generate knowledge about what's possible, and what's not possible."
Researchers have used expensive precious metal catalysts such as platinum for biomass conversion. Huber's group, however, has been working to develop new catalytic materials that are orders of magnitude cheaper than precious metal catalysts.
"The challenge is to make biomass-derived fuels cost-competitive with petroleum-derived diesel fuels," says Huber, who also is affiliated with the Wisconsin Energy Institute at UW–Madison.
The project allows extensive collaboration between ExxonMobil scientists and UW–Madison students, who will gain experience collaborating with an industrial partner.
"This agreement continues ExxonMobil's commitment to partner with top universities and scientists to research and discover next-generation energy solutions," says Vijay Swarup, vice president of research and development for ExxonMobil Research & Engineering Company. "We are continuously investigating new ideas and technologies and we are looking forward to working with the team at the University of Wisconsin on this project."
This is the latest in a series of research partnerships ExxonMobil established with some of the leading universities around the world, including MIT, Princeton, Michigan State, Northwestern, Stanford and Iowa State University.