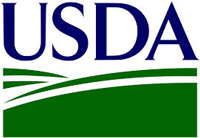 A cellulosic biofuel plant in Georgia will get built, thanks in part to a $70 million U.S. Department of Agriculture (USDA) loan guarantee. This news release from USDA says the money is being made available through the agency's Biorefinery Assistance Program.
"There is a clear consumer demand for clean, American-made, renewable fuels, which our rural communities stand ready to meet," said [Ag Secretary Tom] Vilsack. "USDA is proud to support environmentally and technologically sound projects like this one, which will increase biofuel availability nationwide and create jobs in rural Georgia. This loan commitment is the most recent example of our support for President Obama's 'all-of-the-above' energy strategy, which includes alternative and renewable fuel sources."
Ensyn Georgia Biorefinery I, LLC (Ensyn) will construct and operate a cellulosic biofuel refinery in Dooly County, Georgia. The company will produce 20 million gallons of renewable fuel per year employing its Rapid Thermal Processing (RTP) technology. RTP uses a fast thermal process to convert non-food-based feedstocks into biobased fuels.
Ensyn will convert 440 dry tons of woody biomass into a renewable fuel oil (RFO) product. There is an abundant supply of woody biomass near the plant due to excess forest materials in the region. However, Ensyn can use a variety of other non-food cellulosic feedstocks as well.
The renewable fuel oil will be used as a heating oil replacement and as a renewable feedstock for diesel and gasoline production at refineries.