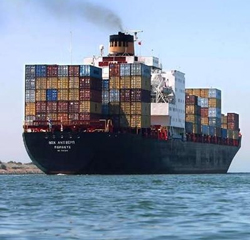 China is America's best customer when it comes to buying ethanol exports. Government numbers show October ethanol exports totaled 70.1 million gallons (mg), up 16 percent from September levels, making China for the first time ever the biggest importer of U.S. ethanol. This analysis from the Renewable Fuels Association's Ann Lewis says Canada was the second-leading destination in October, but shipments were about one-third lower than September at 20.1 mg (29 percent of total exports).
The Philippines brought in 9.8 mg of U.S. product, while other key importers included South Korea (4.1 mg), Jamaica (1.5 mg) and Singapore (1.1 mg). Once again, Brazil completely disappeared from the U.S. export market. Total year-to-date ethanol exports for the United States are 695.0 mg—4% more than this time last year. Year-to-date shipments indicate an annualized rate of exports of 834 mg.
October exports of undenatured fuel ethanol tallied 19.5 mg, down 42% from September. The Philippines (9.8 mg) pulled in half of the product, with South Korea (4.0 mg), China (2.6 mg) and four others picking up the rest. Meanwhile, October exports of denatured fuel ethanol doubled to 47.0 mg, primarily split between China (29.9 mg) and Canada (17.1 mg). It was the largest monthly total of the year for denatured fuel ethanol exports.The United States exported 3.6 mg of undenatured and denatured ethanol for non-fuel, non-beverage use, up 17% from September. Most product crossed our borders to Canada (3.0 mg, or 92%) and Mexico (250,036 gallons, or 7%).
U.S. ethanol imports dropped to 5.5 mg in October, down from the September volume of 24.9 mg. Year-to-date U.S. imports of ethanol hit 63.2 mg—lagging behind last year's cumulative volume at this point. The U.S. has now realized its 26th month as a net exporter.
Meanwhile, exports of the animal feed ethanol by-product, distillers dried grains with solubles (DDGS), were down for the third straight month after hitting record highs in July, falling 7 percent to 1.03 million metric tons (mt), still considered a substantial number. While there was a 24 percent drop in exports of DDGS to China, Mexico (164,314 mt, or 16 percent), Viet Nam (88,305 mt, or 9 percent), Canada (52,623 mt), Turkey (52,498 mt) and South Korea (46,159 mt) all saw increases.