Growth Energy reacted positively today after the Environmental Protection Agency (EPA) released the final Renewable Volume Obligations (RVOs) under the 2014, 2015 and 2015 Renewable Fuel Standard (#RFS). While the volumes were higher than in the proposed rules, on behalf of its members, Tom Buis, co-chairman, said that their members are pleased to see the #EPA moving the renewable fuels industry past the so-called 'blend wall'.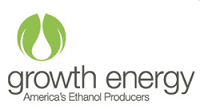 However, Buis said during a press call today that the EPA is still relying on flawed methodology that sets RVOs below the levels set by the legislation, "It is an important improvement from the proposed rule, and moves us closer to getting America's most effective climate policy back on track and providing certainty for biofuels in the marketplace."
"This final rule makes it possible to drive the growth of higher ethanol blends through the so-called blend wall, giving consumers choices at the pump, such as low-cost E15. Additionally, the numbers for 2016 represent a final rule closer to the statutory levels established by Congress, avoid the "reset" and indicate a more certain future for renewable fuels.
Buis continued, "However, we remain concerned that the final rule continues to rely on the "distribution waiver" that redefines supply as demand and was rejected by Congress when the RFS was enacted into law. Of particular concern is that by using such a waiver, the oil industry is being rewarded for its unwillingness to follow the law and invest in infrastructure to move toward cleaner, renewable fuel, which sets a dangerous precedent for the future of the program. The uncertainty this waiver will create risks sending investment in the next generation of renewable fuel overseas just as this new, homegrown industry is taking off."
Jeff Broin, co-chairman of Growth Energy added during the press call, "In the future, we need to see a stronger and more consistent commitment to renewable fuel from Washington if we are ever going to realize the true potential of renewable fuels, including the development of cellulosic ethanol."
Listen to the press call here: Growth Energy #RFS RVO Reaction Presser