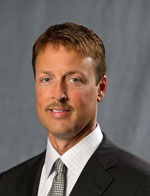 POET founder Jeff Broin announced last week that he has resumed his role as the company's CEO after serving as Executive Chairman for over three years.
"A few years ago, I wanted to slow down a bit, be less involved in the affairs of POET and have time to do other things and spend more time with my family," Broin said. "In the last few years I have been able to work on broader industry and ag issues, get our new foundation – Seeds of Change – up and running and support several third-world causes. However, I also found myself continuing to work regularly on company issues. The fact is, my passion and love for this company, our industry, agriculture and the people I work with is just too great. I guess you could say my heart has always been in this company. We have so many great opportunities in front of us to change the world, and I think I can be of most value moving forward by serving as CEO,"
Jeff Lautt has been CEO and will continue to manage the day-to-day operations of POET as President and Chief Operating Officer. "No one is more passionate about this company and industry than Jeff Broin. This business is in his blood," said Lautt.