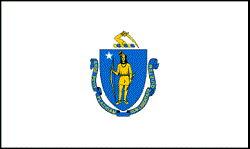 The state Supreme Judicial Court in Massachusetts has upheld the legality of a proposed biomass plant. This article from MassLive.com said the decision is the third one in favor of the $150 million project in East Springfield, but opponents swear they'll continue the fight.
Palmer Renewable Energy, which has been pursuing the wood-to-energy plant at Cadwell Drive and Page Boulevard for the past seven years amidst legal challenges, said it looks forward to "bringing the project to fruition."
One of the plaintiffs, Michaelann Bewsee, said the court fight appears to be over, but there are additional options available to challenge the project.
"We were disappointed but not surprised," Bewsee said. "However we still have a few other cards to play."
The Springfield Public Health Council is considering if it should conduct a site assignment hearing for the biomass project.
Thomas A. Mackie, a Boston lawyer representing Palmer Renewable Energy did not comment on the company's next steps. The company had two building permits issued for the project that had been on hold during the legal challenges.
"This ruling closes an important chapter in our effort to bring a $150 million green energy project to the City of Springfield," Mackie said, "The SJC's decision clearly and emphatically reaffirms that Palmer Renewable Energy has complied with every legal requirement and met every environmental standard needed to move forward."