Green Plains Partners and Delek US Holdings have announced plans to build an ethanol unit train terminal in Maumelle, Arkansas. The 50:50 venture, being constructed on the Union Pacific rail line, will is estimated to cost $12 million and be completed by the end of 2106. Maumelle is located near Little Rock and Mayor Mike Watson applauded the companies for their investment in the community's economic development.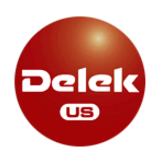 "We are pleased to move forward with the partnership's first organic growth project with a strategic downstream partner," said Todd Becker, president and chief executive officer at Green Plains Partners. "When completed, this new terminal will allow ethanol to be delivered more efficiently into the Little Rock and surrounding markets. This certainly will give the joint venture a platform upon which to build."
Green Plains Partners has been very active the last few weeks with purchase announcements. The company will be buying an ethanol refinery in Texas owned by Murphy USA. In addition, Green Plains Partners has made a bid for a Virgina ethanol plant owned by Future Fuels.
In less than 24 hours, more than 110-car unit trains can be unloaded at the new terminal with initial storage capacity of 4.2 million gallons of ethanol. Green Plains Partners, one of the country's largest ethanol producers, and Delek US will jointly own the terminal.